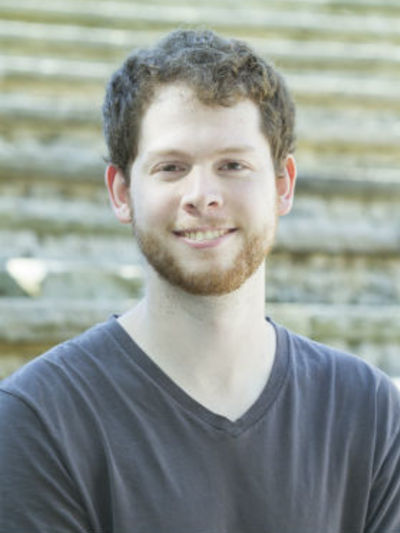 Daniel McKim
Co-Advisors: Jonathan Godbout and John Sheridan
247 IBMR
460 Medical Center Drive
Columbus, OH
43210
Areas of Expertise
Stress and Neuroimmunology
Neurotrauma, Neurological Disorders, and Gene Therapy
Education
BA in Psychology, William Patterson College
Research:
My research generally concerns how the immune system contributes to physiological and behavioral changes that occur after psychological stress. More specifically, my research concerns the role of interleukin-1 signaling and peripheral monocytes in the development of anxiety-like behavior, impaired learning & memory, and reduced neurogenesis in a mouse model of repeated psychological stress. 
Awards:
2015 - Oral Presentation Award, Life Sciences Interdisciplinary Graduate Programs Symposium
2015 - Research Day Award, College of Dentistry
2015 - Trave Award, OSUMC Trainee Research Day
2015 - Travel Award, PNIRS
2015 - Hayes Graduate Researc Forum Award, The Ohio State University
2014 - CTOC T32 Fellow, NIH-NIDCR
2014 - Finalist, Edward Hayes Graduate Forum, The Ohio State University
2014 - Travel Award, PNIRS
2012 - OSU University Fellowship, The Ohio State University Graduate School
Publications:
McKim DB, Patterson JM, Wohleb ES, Jarrett BL, Reader BF, Godbout JP, Sheridan JF. (2015) Sympathetic Release of Splenic Monocytes Promotes Recurring Anxiety Following Repeated Social Defeat. Biol Psychiatry. pii: S0006-3223(15)00598-3.
Ramirez K, Shea DT, McKim DB, Reader BF, Sheridan JF. (2015) Imipramine attenuates neuroinflammatory signaling and reverses stress-induced social avoidance. Brain Behav Immun. 46:212-20.
Liu X, Yamashita T, Chen Q, Belevych N, Mckim DB, Tarr AJ, Coppola V, Nath N, Nemeth DP, Syed ZW, Sheridan JF, Godbout JP, Zuo J, Quan N. (2015) Interleukin 1 type 1 receptor restore: a genetic mouse model for studying interleukin 1 receptor-mediated effects in specific cell types. J Neurosci. 35(7):2860-70.
Wohleb ES, McKim DB, Sheridan JF, Godbout JP. (2015) Monocyte trafficking to the brain with stress and inflammation: a novel axis of immune-to-brain communication that influences mood and behavior. Front Neurosci. 8:447.
Wohleb ES, McKim DB, Shea DT, Powell ND, Tarr AJ, Sheridan JF, Godbout JP. (2014) Re-establishment of anxiety in stress-sensitized mice is caused by monocyte trafficking from the spleen to the brain. Biol Psychiatry. 75(12):970-81.
Lieblein-Boff JC, McKim DB, Shea DT, Wei P, Deng Z, Sawicki C, Quan N, Bilbo SD, Bailey MT, McTigue DM, Godbout JP. (2013) Neonatal E. coli infection causes neuro-behavioral deficits associated with hypomyelination and neuronal sequestration of iron. J Neurosci. 33(41):16334-45. 
People Filters: