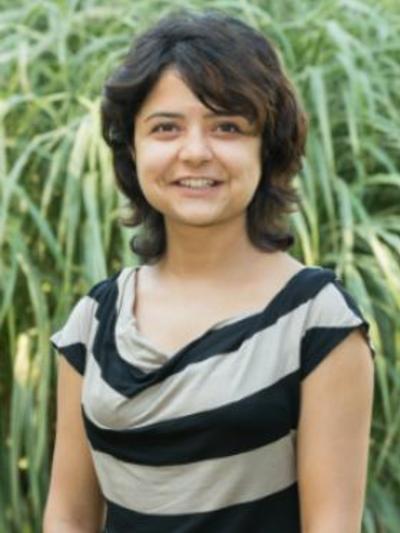 Anzela Niraula
Co-Advisors: Jonathan Godbout and John Sheridan
247 Institute for Behavioral Medicine Research
460 Medical Center Drive
Columbus, OH
43210
Areas of Expertise
Stress and Neuroimmunology
Behavioral Neuroscience
Education
BA in Neuroscience, Bates College
Research:
My research interests lie in understanding the role of the sympathetic nervous system and the neuroendocrine system in influencing the immune system after repeated episodes of stress. I am using the murine model of RSD to recapitulate some of the key physiological, immune and behavioral issues associated with stress in humans.  I am further interested in unraveling how long term myeloid cell re-distribution contributes to stress-associated anxiety and post-traumatic stress disorder.
Awards:
2017 - Keystone Symposium Future of Science Award, Keystone Symposia
2017 - Psychoneuroimmunology Trainee Scholar Award, PNI Research Society
2017 - Institute for Behavioral Medicine Poster Award, IBMR
2016 - Explorations in Neuroscience Travel Award, Neuroscience Dept
2015 - First place poster presentation, Edward Hayes Graduate Forum, Ohio State University 
2015 - Outstanding oral presentation, Life Sciences Interdisciplinary Graduate Programs Symposium, Ohio State University
Publications:
McKim, D.B.*, Weber, M.D.*, Niraula, A., Sawicki, C.M., Liu, X., Jarrett, B.L., Ramirez-Chan, K., Wang, Y., Roeth, R.M., Sucaldito., A.D., Sobol, C.G., Quan, N., Sheridan, J.F., & Godbout, J. P. (2017). Microglial Recruitment of IL-1β Producing Monocytes to the Brain Endothelium Cause Stress-Induced Anxiety. Molecular Psychiatry, DOI: 10.1038/mp.2017.64.
Niraula, A., Sheridan, J.F., & Godbout, J.G. (2017). Microglia Priming with Aging and Stress. Neuropsychopharmacology, 42(1), 318-333.
Niraula, A.*, McKim, D.B.*, Tarr, A.J., Wohleb, E.S., Sheridan, J.F., & Godbout, J.P. (2016). Neuroinflammatory Dynamics Underlie Memory Impairments after Repeated Social Defeat. J Neuroscience, 36(9), 2590-604.
Ramirez, K., Niraula, A., & Sheridan, JF (2016). GABAergic Modulation with Classical Benzodiazepines Prevent Stress-Induced Neuro-Immune Dysregulation and Behavioral Alterations. Brain Behavior Immunity, 51, 154-68.
Ramirez K, Niraula A, Sheridan JF. (2015) GABAergic modulation with classical benzodiazepines prevent stress-induced neuro-immune dysregulation and behavioral alterations. Brain Behav Immun. pii: S0889-1591(15)00467-5.
People Filters: