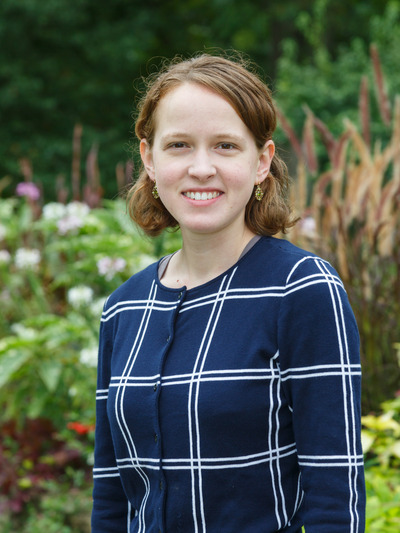 Chloe Page
Advisor: Laurence Coutellier
B81 Psychology Building
1835 Neil Avenue
Columbus, OH
43210
Areas of Expertise
Behavioral Neuroscience
Molecular and Cellular Neuroscience
Education
BA in Psychology, Kalamazoo College
Research:
The prefrontal cortex provides top-down control over limbic system activity and integrates perceptions, memories, and emotions to guide behavior. These functions depend in part on a homeostatic balance between glutamatergic and GABAergic neurotransmission. Psychological stress has been shown to disrupt this balance, contributing to the development of psychiatric disorders such as anxiety and depression. Specifically, chronic stress induces hypoactivity of the prefrontal cortex in a sex-dependent manner. Inhibitory parvalbumin interneurons are likely contributors to hypofrontality as these cells dynamically regulate activity and plasticity according to development and experience. My research focuses on how chronic stress perturbs parvalbumin cells at a molecular and network level, and takes lessons from GABAergic system maturation and critical periods of plasticity to investigate therapeutic avenues aimed at restoring PFC functioning. I use behavioral models along with molecular and opto/chemogenetic techniques to study this interaction between stress, excitatory/inhibitory balance, and affective disorders.
Publications:
Page CE, Alexander J, Shepard R, Coutellier L. (2018) Npas4 deficiency interacts with adolescent stress to disrupt prefrontal GABAergic maturation and adult cognitive flexibility.
Genes, Brain and Behavior, e12459.
Shepard R, Page CE, Coutellier L. (2016) Sensitivity of the prefrontal GABAergic system to chronic stress in male and female mice: relevance for sex differences in stress-related
disorders. Neuroscience, 332: 1-12.
Hansen K, Sakamoto K, Aten S, Snider KH, Loeser J, Hesse AM, Page CE, Pelz C, Arthur JSC, Impey S, Obrietan K. (2016) Targeted deletion of mir-132/-212 impairs memory and
alters the hippocampal transcriptome. Learning & Memory, 23: 61-71.
Presentations:
Page CE, Coutellier L. Adolescent stress disrupts the maturation of anxiety-related behaviors and alters the developmental trajectory of the prefrontal cortex in a sex- and agespecific
manner. Poster session at: Stress Neurobiology Workshop, 2018 June 8-11, Banff, Alberta, Canada. *Presenting author and poster teaser session oral presenter
Shepard R, Page CE, Heslin K, Coutellier L. Modulation of prefrontal parvalbumin interneurons activity by chronic stress causes changes in anxiety-like behaviors in mice.
Poster session at: Stress Neurobiology Workshop, 2018 June 8-11, Banff, Alberta, Canada. *Presenting author and poster teaser session oral presenter
Page CE, Coutellier L. Adolescent stress disrupts the maturation of anxiety-related behaviors and alters the developmental trajectory of the prefrontal cortex in a sex- and agespecific
manner. Poster session at: Interdisciplinary Graduate Studies Life Sciences Symposium; 30 May 2018; Columbus OH. *Presenting author
Page CE, Imwalle S, Coutellier L. Age- and sex-specific effects of adolescent stress on the maturation of the mouse prefrontal cortex: Implications for heterogeneity in affective
disorders. Poster session at: Hayes Graduate Research Forum, 2018 March 2, Columbus OH. *Presenting author
Shepard R, Page CE, Heslin K, Coutellier L. Chronic stress-induced changes in parvalbumin cells of the prefrontal cortex contribute to increased anxiety in a sex-specific
manner. Poster session at: Society for Neuroscience, 2017 November 11-15, Washington DC. *Presenting author
Page CE, Alexander J, Shepard R, Coutellier L. Npas4 deficient mice lack homeostatic resilience against mild stress in adolescence and show impaired cognitive flexibility in
adulthood. Poster session at: Society for Neuroscience, 2017 November 11-15, Washington DC. *Presenting author
Page CE, Alexander J, Shepard R, Coutellier L. Npas4 deficient mice lack homeostatic resilience against mild stress in adolescence and show impaired cognitive flexibility in
adulthood. Poster session at: Cell Symposia: Big Questions in Neuroscience, 2017 November 9-10, Arlington VA. *Presenting author and poster teaser session oral presenter
Page CE, Alexander J, Coutellier L. Npas4-deficient mice lack cellular resilience against mild stress in adolescence and show impaired cognitive flexibility in adulthood.
Presentation at: 11th International Regional Stress and Behavior Neuroscience and Biopsychiatry Conference (North America); 2017 June 22-24; Miami Beach FL. *Oral presenter
Page CE, Alexander J, Coutellier L. Npas4-deficient mice lack homeostatic resilience against mild stress in adolescence and show impaired cognitive flexibility in adulthood.
Presentation at: Interdisciplinary Graduate Programs Life Sciences Symposium; 2017 May 23; Columbus OH. *Oral presenter
Page CE, Alexander J, Coutellier L. Npas4 deficiency interacts with adolescent stress to impair extradimensional set shifting in adulthood. Poster session at: Institute for Behavioral
Medicine Research, Research Day; 2017 April 5; Columbus OH. *Presenting author
People Filters: