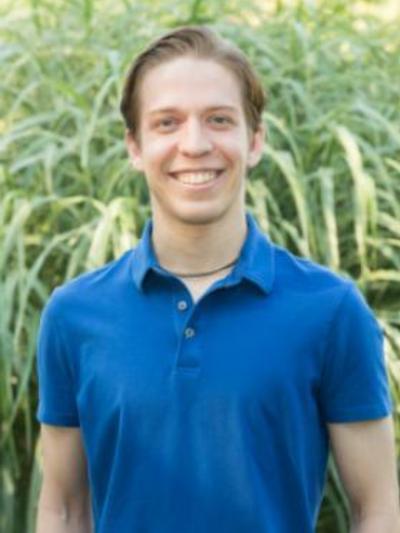 David Phenis
Advisor: John Bruno
43 Psychology Building
1835 Neil Avenue
Columbus, OH
43210
Areas of Expertise
Behavioral Neuroscience
Cognitive and Computational Neuroscience/Imaging
Education
BS in Biochemistry, Case Western Reserve University
Research:
Deficits in cognitive functions, such as working memory, attention and executive function form a core symptom cluster in Schizophrenia that precede the onset of psychosis and are predictive of functional outcomes for patients. Our lab seeks to understand the underlying mechanisms behind these impairments utilizing developmental and acute manipulations of cholinergic and glutamatergic systems.  One molecule of particular interest in this context is kynurenic acid (KYNA) which acts as endogenous antagonist of the alpha-7 nicotinic acetylcholine receptor (α7nAChR) and at higher concentrations the glycine b site of the NMDAR. 
We have recently developed the embryonic kynurenic acid model (EKYN) in which prenatal elevations of KYNA are induced by feeding dams KYNA's bioprecursor kynurenine from embryonic day 15 to 22. We have previously found that in adulthood these animals are vulnerable to further pharmacological challenge when performing a working memory task. To expand on this foundation my current research focuses on determining the cholinergic and glutamatergic contributions to the attentional and working memory components of the task. I will utilize both pharmacological and non-pharmacological challenges in intact and EKYN animals.
Publications:
Mesolimbic Stimulation of Prefrontal Glutamate and Dopamine Release: Modulation by Local Nicotinic Receptors Valentini V, Serra GP, Perra V, Piras G, Phenis D, DiChiara G, and Bruno JP. (Manuscript in preparation)
Activation of Alpha 7 Nicotinic and NMDA Receptors are Necessary for Performance in a Working Memory Task Vunck S, Phenis D, Tseng K, Schwarcz R, and Bruno JP. (Manuscript in preparation)
Prenatal Kynurenine Exposure Results in Age-Dependent Changes in NMDA Receptor Expression and Conditioned Fear Responding Pershing M, Phenis D, Pocivavsek A, Lindquist D, Schwarcz R, and Bruno JP.
Presentations:
Prefrontal nicotinic- and NMDA-receptor activity is necessary for performance in a task of cognitive flexibility in rats *D. PHENIS, V. VALENTINI, J. P. BRUNO; (poster in preparation) SFN 2017
BIDIRECTIONAL INTERACTIONS BETWEEN BASOLATERAL AMYGDALA AND PREFRONTAL CORTEX: IMPLICATIONS FOR DEVELOPMENT OF NOVEL ANTIDEPRESSANTS V. Valentini, D. Phenis, J. D. Mikkelsen, J.P. Bruno (poster in perpetration) SFN 2017
The Relative Contributions of α7 Nicotinic and NMDA Receptor Activity in Performance of a Working Memory Task David Phenis, Sarah A. Vunck, Robert Schwarcz, John P. Bruno IGP 2017
Positive Allosteric Modulators of the Alpha7 Nicotinic Acetylcholine Receptor Reinstate Cognitive Control and Potentiate Choline and Glutamate Levels in the Prefrontal Cortex D. Phenis, J.D. Schumacher, V. Valentini, D. Bortz J. P. Bruno SFN 2016
Accumbens-Prefrontal Interactions in the Regulation of Multiple Transmitter Systems: Implications for Cognitive Deficits in Schizophrenia V. VALENTINI, J. D. SCHUMACHER, D. PHENIS, D. BORTZ, J. P. BRUNO SFN 2016
Limbic regulation of prefrontal glutamate and dopamine release is mediated by stimulation of cortical alpha7 nicotinic receptors Valentini V, Bortz DM, Perra V, Serra GP, Phenis D, DiChiara G, and Bruno JP. Society for Neuroscience 2015, Chicago.
David Phenis, Sarah A. Vunck, Robert Schwarcz, John P. Bruno, ( 11/2014 ), Acute elevations of brain kynurenic acid induce working memory deficits: Relative contributions of α7 nicotinic and NMDA receptor activity. Society for Neuroscience 2014, Washington D.C.
People Filters: