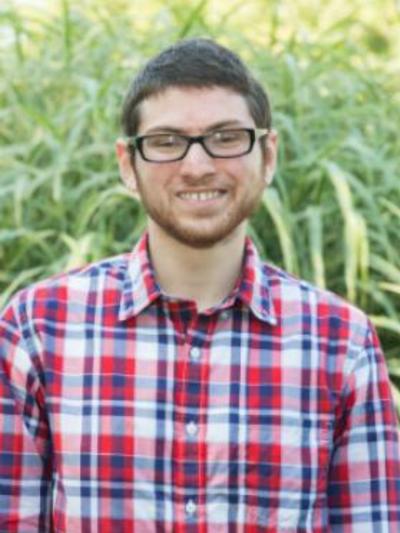 Joseph Pochiro
Advisor: Derick Lindquist
B77C Psychology Building
1835 Neil Avenue
Columbus, OH
43210
Education
BS in Psychology and Neuroscience, The Ohio State University
Research:
My research deals with understanding the neural mechanisms behind learning and memory at the behavioral and systems level along with the neural deficits seen in Fetal Alcohol Spectrum Disorder (FASD).
Awards:
2016 - RSA Student Merit Award, Research Society on Alcoholism (RSA)
2013 - Travel Award, The Ohio State University Psychology Department
Publications:
MacIlvane N.M., Pochiro J.M., Hurwitz N.R., Goodfellow M.J., Lindquist D.H. (2016) Recognition memory is selectively impaired in adult rats exposed to binge-like doses of ethanol during early postnatal life. Alcohol, Dec; 57:55-63.
Pochiro, J.M. and Lindquist, D.H., (2015) Central amygdala lesions inhibit pontine nuclei acoustic reactivity and retard delay eyeblink conditioning acquisition in adult rats. Learning & Behavior. DOI 10.3758/s13420-015-0199-5
Presentations:
Goodfellow M., Shin Y., Pochiro J., Dause T., and Lindquist D. (2015) Neuroimmune Consequences of Postnatal Ethanol Exposure and the Potential Anti-inflammatory and Pro-cognitive Benefits of Ibuprofen Treatment. SFN Annual Meeting, October 20, 2015
Pochiro J., Goodfellow M., Lee M., and Lindquist D. (2015) Trace Fear Conditioning and Hippocampal NR2B-NMDA Receptor Signaling in Adult Rats Administered Ethanol During the Third Trimester-Equivalent Period. Pavlovian Society Annual Meeting, September 19, 2015
Pochiro J. and Lindquist D.H. (2014) Two Process Account of Aversive Classical Conditioning: Amygdala Modulation of Cerebellar-dependent Eyeblink Conditioning 21st Annual Indiana University Animal Behavior Conference, April 23, 2014
Two Process Account of Aversive Classical Conditioning: Amygdala Modulation of Cerebellar-dependent Eyeblink Conditioning (2014) 21st Annual Indiana University Animal Behavior Conference, April 24, 2014
Pochiro J. and Lindquist D.H. (2013) A Three Stage Account of Aversive Classical Conditioning: Bidirectional Amygdalar-Cerebellar Modulation  SFN Annual Meeting, November 11, 2013
People Filters: